It is not possible that you are living in Philippines and never heared about the important tool like Pag ibig Housing Loan Calculator. This is creative tool specifically designed with country bounded approach. The same tool is enough for residents of this country that how they can make a monthly budget if they opt for Pag ibig Housing Loan. This tool shall let you know about the exact figure one should pay monthly over a selected term. Every person has right to know the informed decision from leasing companies about the repayments. There are three factors affecting your installment plan. The first thing is loan amount you opt for. The second thing is inerest rate. The last one is loan tenure you have selected while applying for the loan.
Pagibig housing Loan Calculator 2023
[housing-loan-calculator]
How to Use the Pag ibig Loan Calculator
Every one should aware about the loan affordability and actual potential monthly repayments.The use of calculator is another important thing. The purpose of this calculator web page is to just make you aware about its usage.
To use the Pag-ibig loan calculator, visit the official website.
Enter the loan amount you want, select your preferred repayment term, and input the current annual interest rate.
Click the "Compute" button to see the estimated monthly amortization.
We have made up this tool but in actual, tool making is just to let you know about the estimates but actual measurements can be differ from loan amount and monthly repayments what one can determined during application.
HOME DEVELOPMENT GOERNMENT OWNED COOPERATION THAT IS INTENTED TO PROVIDE INEXPENSIVE SHELTER TO PHILIPINO WORKERS
TYPES OF LOAN
HOUSING LOAN
MULTI-PURPOSE LOAN
CLIMATE LOAN
SHORT TERM LOAN
STAKEHOLDERS
There are three essential stakeholders that plays vital role in the emerging growth of the organization
Members
Employees
Developers
SERVICES
In this service all the members are registered online. Through online service members are able to tract and get new info regarding their status. Registration  Form filled by member for membership required basic info like name ,date of birth, gender, permanent  house address, present address, contact details, tax payers identifications information ,passport no, civil status.
In this service member visits the institute personally to get informed by the organization.
In peg-ibig organization considers two kinds of members
Overseas members are working in other countries to earn their lives and send money to save through online system.
Those members of country can earn and save money within country and can get different benefits.
There is a vast system that is engage to strengthen the whole e-system for Members where they can View records.  Two categories online system shows
In this category members are able to view their saving tract like total months, amount and so on.
on condition that virtual account  are compulsory to see the loan tract. After saving particular amount members are able to apply for loan through this service they track loan records.
In general there three kinds of loan that are offered for the members, employees, developers for their benefits
Housing loan

Multi -purpose loan

Climate loan
Here is a very important question arise what kind of loan offered after becoming member and getting registration done? So here is the answer available for the new person's assistance. Members can apply for
Short-term loan

Housing loan

Home equity appreciation loan

Authorize housing loan validation

Apply for interest reprising
What are the standards that should be considered of the members for these loans and saving polices whether any person is able to get this facility in other words we can say that membership coverage. Is there any set of goal that must be fulfilling the membership criteria? Here are some levels discussed
Private employs that are under 60 can have the opportunity
Helpers like cook, governess, drivers that are earn 1,000,00 monthly can be member
Traders, businessman or other profession like government employ armed forces under 60 also able to invest.
Household spouse, foreign Pilipino employs, pensioners can participate in this program either be saving or taking any type of loans
Now here is the biggest question when a member needs to save money what amount they should save monthly? Is there any fixed amount for saving and how much time required getting loan on their saving? 
Yes there is a fixed amount that members have to submit according to their monthly compensation. If your monthly compensation is
1,500 and below then the contribution rate is 1 .0%
Over 1,500 then the contribution rate would be 2.0%
Filipino employs that work in other countries shell contribute 2.0% of their monthly compensation.
Non working members like house wives are not required to remit the company counterpart and same rating implement on them.
Does the status of the member effect on the funds and amount of loans? Yes initial compensations affect the status of membership. The higher amount would get higher loans. the minimum amount is 1,000 p.now because of the compensation members falls into the classification like
Those members that contributes their first payment after months
Those members that are actively pay their payments every month on time and able to get higher benefits and facilities.
Those members that are not contributing for long time and considered sleeping members.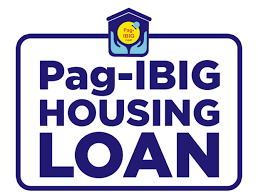 Steps to Apply for a Pag-IBIG Housing Loan
The Pag-IBIG calculator is a useful tool for potential homeowners in the Philippines to estimate their monthly amortizations. Applying for a Pag-IBIG housing loan involves a step-by-step process designed to ensure members can secure a loan suitable for their needs and financial capacity. Here's a brief overview of the process:
Check your eligibility.
Prepare necessary documents.
Fill out the loan calculator pagibig Application form.
Submit the requirements to the nearest Pag-IBIG Fund office.
Pay the processing fee.
Await notification for approval or notice of disapproval.
Keep in mind that each step has detailed requirements that need to be met.
Pag-IBIG Housing Loan Eligibility and Application
The pag ibig calculator is an essential tool for Filipinos looking to determine their potential monthly mortgage payments. The Pag-IBIG housing loan program is accessible to all members who meet the following eligibility criteria:
Must be a Pag-IBIG member for at least 24 months.
Has made at least 24 membership savings payments.
Not more than 65 years old at the time of loan application and must be insurable.
Not older than 70 years at loan maturity.
No outstanding Pag-IBIG housing loan, either as a principal borrower or co-borrower.
Has no outstanding pag-ibig multi purpose loan calculator in arrears.
Passed satisfactory background, credit, and employment/business checks.
After confirming your eligibility, the application process involves several steps:
Attend a loan counseling session at the Pag-IBIG office.
Fill out a Preliminary Loan Counseling Questionnaire, Housing Loan Application (HLA) and Membership Status Verification Slip.
Submit these forms, together with the required documents, to the Pag-IBIG for evaluation.
Pay the processing fee upon submission.
Await the Notice of Approval or Letter of Guaranty and sign loan documents.
Accomplish the inspection and take possession of the unit.
Start paying the monthly amortization.
Remember, each step requires careful attention to detail to ensure a smooth process.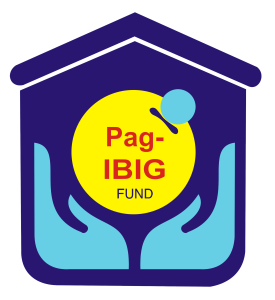 Understanding Pag-IBIG Housing Loan Interest Rates and Payment Terms
Before applying for a mortgage, many individuals use the Pag-ibig Housing Loan Calculator to get an estimate of their loanable amount. The Pag-IBIG housing loan interest rates are designed to be competitive and affordable to cater to various income levels. As of writing, rates range from 5.375% to 10%, varying based on the chosen loan term and amount. These rates are subject to change, so it's crucial to check the latest updates from the Pag-IBIG Fund.
In terms of payment terms, you can opt to repay your loan from as short as one year to as long as 30 years, subject to prevailing policies and your age upon loan maturity.
After registration organization gave an account. Account ID allocates to the person and provides a link to stay connected to the form PAB-IBIG. In this particular account members are able to have looked on the trail and having clear vision for the future in which direction they are going to ahead. PAG-IBIG offers a very vast, strong, authentic online system that gives transparent picture of your financial status. Your savings and loans procedures are clearly in front of members, in this article we are going to have looked on   Understanding PAG-IBIG Housing Loan, loan Interest Rates and Payment Terms.
Starting with the understanding of house loans, in this program there are three main stakeholders that are target market like early mentioned members, employs, developers. Now we have three types of people and housing loans plan are designed according to their type. Housing loans plan are different from each other according to their jobs. Member would be treated differently from employs and developers. Interest rate, payments would be varying from each other.
Here we are conversing about housing loan types, interest rate and requirements from each person who is claiming for loan.
There are 6 steps that are required to fulfill for the availment of housing loan. Members have to elaborate the purpose of the loan and then complete the requirement to apply, select the payment method in which they are going payback or receiving loan.
Submit your application
Receive the notice of approval or guaranty letter(within 90 days )
Complete the requirements that are mentioned in approval letter
Receive the housing loan (within 10 working days)
After receiving the loan starts paying the loan. (stats after releasing loan first month)
                        Interest rate is P6 million that is the lowest interest rate from the loan interest perspective.
Second type is PAG-IBIG home equity appreciation loan. In this loan applicant can have money according to the net value of their house that can be used to improve their house condition, purchase a car, furniture, and house appliances and for other matters at the lowest rate. Like other plan, purpose should be declared. Third type of loan is affordable housing program. This plan aimed at the low wages earner to have ownership of home. P2, 445 per month for 30 years. The purpose of loan should be mentioned either for construction, improvement, refinancing of an existing loan of house or for all purposes that are mentioned here. Forth type is home saver programs; it contracts with the missed payment to cover up the gap. There are two kinds
                                    Restructuring loans that missed payments for 3 to 9 months
Interest rate totally depends on pricing framework of this plan.
                                    Revaluation loan that missed payments for more than 9 months.
6 months payment at 20%
12 months payments at 10%
PAG-IBIG housing loan at 5%
Fifth plan; own a house from PAG-IBIG assets at very reasonable discounts rates.
For one buyer it's easy to have possession at 30% discount at full payment (within month), short term (within12 month), long term installment plans ( up to 30 yr)
More than 1 buyer can have asset at gross selling price of 10,000,000.discount impliments on installment
More than P100 M discount rate is 45%
P50 to 100M discount rate is 42%
P10 to 50M discount rate is 40% and so on.
Requirement
Here first thing we recall, three stakeholders, their way of earning and method are vary from eachother. Their for PAG-IBIG housing loan plans present according to them. What's the requirement for members, employess, developers to qualify for the PAG-IBIG housing loan are here mentioned.
For members- applicant PAG-IBIG housing loan
(Local employs)
Documents that are required like ID, original photographs
Proof of income like certificates signed by the authorities
Latest income return with appended BIR authorities
Recently, One month payment slip
(self employed)
Income return certificate signed by BIR submitted in IBR trade and industry department.
Commission voucher submitted to business owner
Authentic bank statement submitted in issuing bank
Ownership contract submitted to property owner
Transport franchise certificate submitted to transportation franchise regulatory board
 (Overseas Filipino workers)
Employment contract by philippne consular office
Employment contract and compensation of 12 month from employer
ID with signature of employ or spouse ID.
For developer employees PAG-IBIG housing plan requirements
License of registration
Security service certificates
Valid ID card
Updated Tax declaration
Contract to sell and buy certificate
Building plan that are certified by the civil engineer
All detail description of land and map of the location
Insurance health statement form also required
For employs PAG-IBIG housing loan plan requirement
ID and tested photographs
(Local employed)
Proof of payments certificate from the department where employ works
Latest income tax returns with attached BIR
One month payment slips recently
(Self employed)
Commission voucher
Bank statement
Lease contract
Transportation franchise certificate that is testified from the government departments
In this article we have detailed description of the PAG-IBIG housing loans, their requirements, their interest rates  and so for more information visit this page.
Maximum Loanable Amount with Pag-IBIG
The maximum loanable amount under the Pag-IBIG housing loan program is up to Php 6 million. However, the actual loan amount granted will depend on your capacity to pay, appraisal value of the property, actual need, and loan entitlement. A loan-to-appraisal value ratio is applied, meaning, your loan amount may not necessarily be the full value of the property you want to purchase.
Benefits of the Pag-IBIG Housing Loan
The Pag-IBIG housing loan program offers several advantages, making it a popular choice for many Filipinos:
Low-interest rates: Pag-IBIG offers competitive interest rates that make housing more affordable, especially for low and middle-income earners.
Flexible payment terms: Members can choose a payment term that suits their financial situation.
Large loanable amounts: Members can loan up to Php 6 million, which can cover significant costs for purchasing, constructing, or renovating a home.
Reduction of Amortizations: The monthly payments reduce over time, lightening the financial burden as years pass.
Membership Savings: Your Pag-IBIG contributions are savings for the future. When you retire, you can claim the total accumulated savings plus dividends.
In conclusion, the Pag-IBIG housing loan is more than just a housing finance program. It's a savings mechanism that promotes financial discipline while providing Filipinos with an affordable means to secure their dream home. it's essential to understand the Pag-IBIG housing loan computation to estimate your monthly payments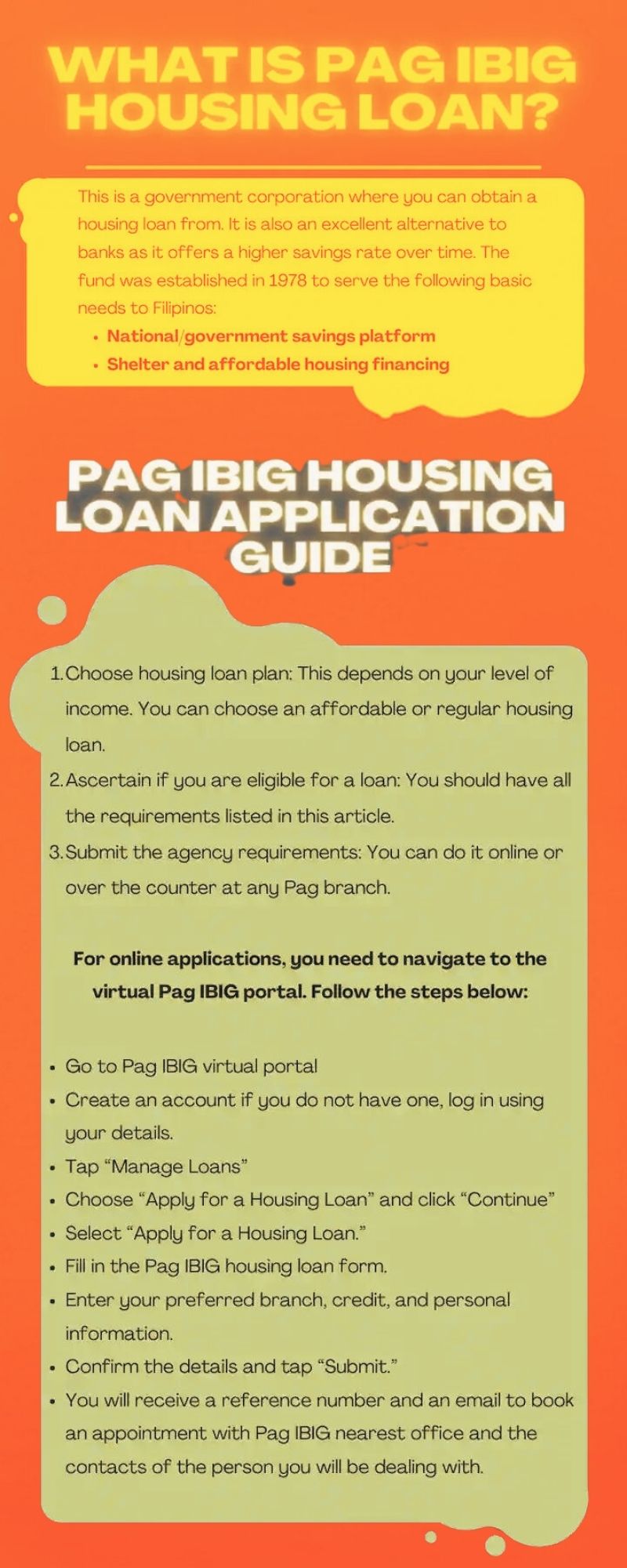 Housing Loan Repayment with Pag ibig Calculator
Repaying your housing loan is an integral part of the borrowing process. Pag-IBIG offers various repayment options for the convenience of its members. You can opt to pay via salary deduction, over-the-counter at Pag-IBIG Fund branches, accredited banks, remittance centers, or via virtual payment platforms. Understanding your options can help you plan your payments and avoid penalties for late or missed repayments.
Pagibig Calculator Contact Information
Getting in touch with Pag-IBIG Fund is an essential step when considering a housing loan. They have multiple contact channels to cater to member inquiries effectively. You can reach them via their trunkline, email, official social media accounts, or by visiting any of their branches across the Philippines. For immediate concerns, their hotline operates 24/7.
Q: How accurate is the Pag ibig Housing Loan Calculator?
A: The pagibig loan calculator provides an estimate of your monthly repayments. However, final computations will be provided upon loan approval.
Q: How long does the housing loan approval process take?
A: The housing loan approval process typically takes around 17 to 20 working days from the date of complete submission of required documents.
Q: What can I do if I'm having difficulty repaying my Pag-IBIG housing loan?
A: If you're experiencing financial hardship, get in touch with Pag-IBIG Fund immediately. They have provisions for loan restructuring and penalty condonation under certain conditions.
Q: Can I use the Pag-IBIG housing loan to finance home improvements?
A: Yes, the Pag-IBIG housing loan can be used for home improvements, subject to certain conditions and provided that the improvements do not compromise the structural integrity of the house.
The Pag ibig Housing Loan Calculator is an invaluable tool for prospective homeowners in the Philippines. By providing an estimate of loanable amounts and monthly commitments, it aids members in making informed and financially sound decisions regarding homeownership. Always remember to conduct thorough research and seek financial advice when necessary before making any significant financial decisions. Thanks to the Pag-IBIG Affordability Calculator, making informed decisions about homeownership